Wiseco K Piston Kits for 1984-1999 Harley Davidson FXST Softail Standard rp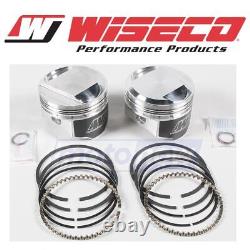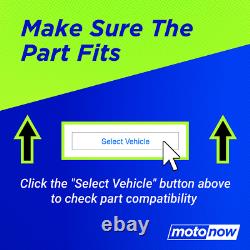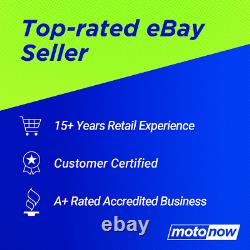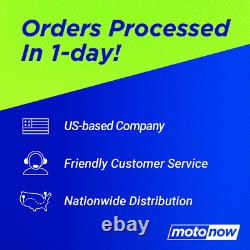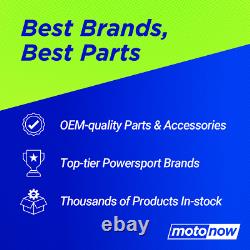 10:1 Compression This Wiseco K Piston Kits fits your 1999 1998 1997 1996 1995 1994 1993 1992 1991 1990 1989 1988 1987 1986 1985 1984 Harley Davidson FXST Softail Standard and is perfect for a tune up or performance upgrade. GAIN PEACE OF MIND: Made with high-quality materials to last for years of heavy usage. RELY ON QUALITY COMPONENTS: Delivers premium performance, and long-lasting functionality.
CHOOSE QUALITY PRODUCTS: Wiseco engineers utilize the latest in 3D design and finite element modeling software to ensure every Wiseco design is developed to provide the greatest strength and lightest weight for each application. Their in-house facility, equipped with the latest technology, along with our field-testing network, insures that their products meet the expectations of the demanding motorsports industry.
TRUST THE PROFESSIONALS: Quality, integrity and service are the backbone of Wiseco's success. That's why the top engine builders and racers in the industry have come to appreciate and depend on Wiseco for consistent winning results. Many of the parts we sell at MotoNow only work with specific vehicles. Please double-check the accuracy of your order before purchasing. Check that the reference number, size, and placement are correct. One of our outstanding customer service representatives from our US-based service centers will respond to your questions or feedback. Sorry, no local pickups available. MotoNow stands for value, selection, and quality. Our goal is to provide a 5-star shopping experience.
Please work with us by contacting us here. If you would like to return your new, unopened, and uninstalled part.
Find the item you ordered. The most common reason is Doesn't Fit. Add details like I tried to install this part, and it didn't fit. If the item has been opened, installed, or used, we are unable to accept a return due to safety concerns.
WARNING: This product may contain chemicals known to the State of California to cause cancer and birth defects or other reproductive harm.