Toy Figure LEADING EDGE Alien Armored Car Metal Kit Free Miniature APX Bot Set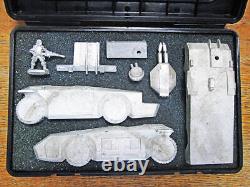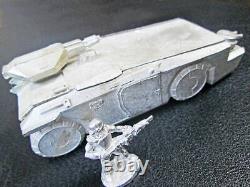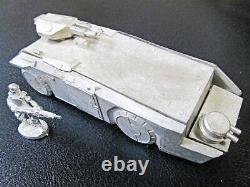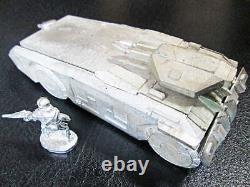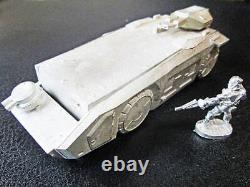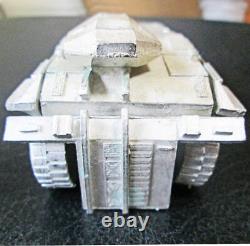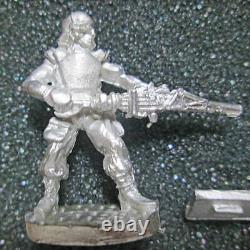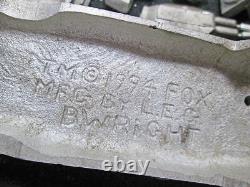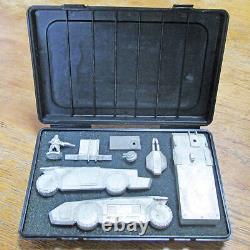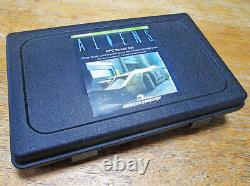 It is a very rare product that is popular with core collectors in the United States and has a high premiere. This item is definitely the most difficult to obtain APC armored car BOX set, with soldiers that are only included in this set. The size of the armored car is about 12x5x4.5cm (4.7x1.9x1.7 inch), the soldier is 3cm (1.1 inch), and the BOX size is about 21cm (8.2 inches)x14cm (5.5 inches)x3.5cm (1.3 inch). Although it is small, it is a product that captures the characteristics well in detail.
Since it is metal, the heavy feeling is GOOD. There are other hard-to-obtain series.
The finished image is a lightly assembled, unpainted, unassembled metal kit. Since it is very old, please be aware of the marks, signs of used on the package, aging of the kit, etc. This kit is for advanced users who need assembly & painting Box may has signs of wear due to storage Please inspect images for condition reference. Thank you for visiting our listings. We update our inventory every 24 hours, However, some items may sell locally in between and we may need to cancel the order.
User Instructions are mostly in Japanese. Due to time zone we may delay a bit to reply. Thank you for your business.