4x Piston Ring Kit For Audi Adr/aeb/agn/agu/ajl/ajp/ajq/apx/apg/app/aqa/arz 1.8l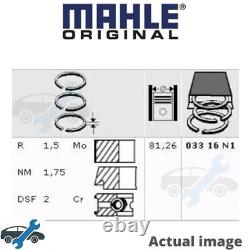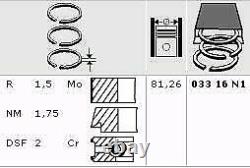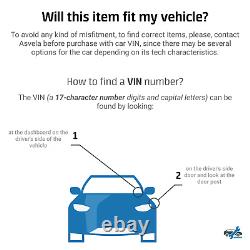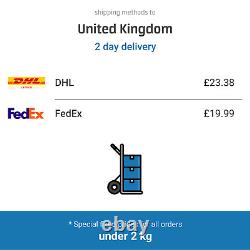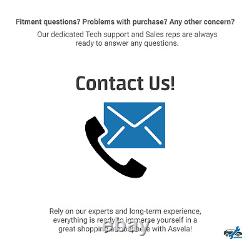 PISTON RING KIT FOR AUDI ADR/AEB/AGN/AGU/AJL/AJP/AJQ/APX/APG/APP/AQA/ARZ 1.8L VW. All tech data details in the listings description section are provided from official manufacturers' tech databases. Thank you for your understanding. A4 / S4 (8D2, B5). A6 / S6 (4A2, C4). A6 / S6 Avant (4A5, C4). A6 / S6 (4B2, C5). A6 / S6 Avant (4B5, C5). 1.8 T 20V Cupra.
1.8 20V T 4. GOLF Mk IV Estate (1J5).
A4 / S4 (8E2, B6). A4 / S4 Avant (8E5, B6). 1.8 T Cupra R.
A4 Convertible (8H7, B6, 8HE, B7). A4 / S4 Convertible (8H7, B6, 8HE, B7). A4 / S4 (8EC, B7).
A4 / S4 Avant (8ED, B7). A4 / S4 (8K2, B8). 1.8 T 20V Cupra R.
You can use YMM compatibility chart, but we want to pay your attention, that it was made as a general guide only. If you have doubts, questions regarding fitment or any other requests, please, contact Auto_Parts_Mall tech support for assistance. Strictly important to provide VIN code and detailed car information with your request since there can be different options for your car specific tech characteristics. The VIN 17-character number (digits and capital letters) can be found by looking at the dashboard on the driver's side of the vehicle or on the driver's side door and look at the door post.
Packages sent by courier require signature. If you need our assistance, please let us to know.
If you see that the package that courier tries to deliver is damaged, please fill up the claim form or do not accept it. NOTIFY US right away, we will arrange a replacement/reimburse your order A.
This option works 30 days after the customer manager support contacted you. Items that are sent in vacum or lubricated film cannot be opened if the retuns is issued. Please let us to know if you have not received our feedback, we will give feedback manually. This item is in the category "eBay Motors\Parts & Accessories\Car & Truck Parts & Accessories\Engines & Engine Parts\Pistons & Rings".
The seller is "auto_parts_mall" and is located in this country: LT. This item can be shipped worldwide.
Brand: MAHLE
Manufacturer Part Number: 033 16 N1
Model: A4 (8D2, B5), A4 Saloon (8D2, B5), A4 / S4 (8D2, B5), A4 Avant (8D5, B5), A6 (4A2, C4), A6 Saloon (4A2, C4), A6 / S6 (4A2, C4), A6 Avant (4A5, C4), A6 / S6 Avant (4A5, C4), 100 Avant (4A5, C4), A3 (8L1), A3 / S3 (8L1), PASSAT (3B2), PASSAT Saloon (3B2), A6 (4B2, C5), A6 Saloon (4B2, C5), A6 / S6 (4B2, C5), CABRIOLET (8G7, B4), OCTAVIA I (1U2), PASSAT Variant (3B5), PASSAT Wagon (3B5), PASSAT Estate (3B5), GOLF IV (1J1), GOLF IV (1J1, 9B1), GOLF Mk IV (1J1), A6 Avant (4B5, C5), A6 / S6 Avant (4B5, C5), SHARAN (7M8, 7M9, 7M6), ALHAMBRA (7V8, 7V9), OCTAVIA I Combi (1U5)
Compatible Vehicle Make: AUDI, VW, SKODA, SEAT, AUDI (FAW)
UPC: 4009026548059
EAN: 4009026548059
Reference OE/OEM Number: ADR AEB AGN AGU AJL AJP AJK AJQ APX APT APG APP AQA ARZ APY AGB, AMK AQX ARG ARK AFY ANB APU AQE AWC AWT ARE ARH AVJ ARY AUQ AUL, AWP ATC AWU AWV ARX AUM AYP BAM AVV AWM BES BFB BEX AZA BJX AMB, APB AJH BVP BVR BAE BFV AZB AWD BEL BKF BNU CFMA 8G7 B4 8D5 B5, 4A2 C4 4A5 8D2 4B2 C5 4B5 8L1 3B5 3B2 1J6 1J5 1J1 9B1 1J2 9M2 9C1, 1C1 8N3 8N9 1M2 1M1 6K1 6K2 1U5 1U2 7V8 7V9 7M8 7M9 7M6 3B3 3B6, 4BH 8K2 B8 8E2 B6 8E5 1Y7 3U4 9B3 8H7 8HE B7 8EC 8ED 6L1 9N_ 4Y8, 3R2 3R5
Unit Quantity: 4